This invasive beetle is killing ash trees in southwestern Connecticut at an alarming, unprecedented rate.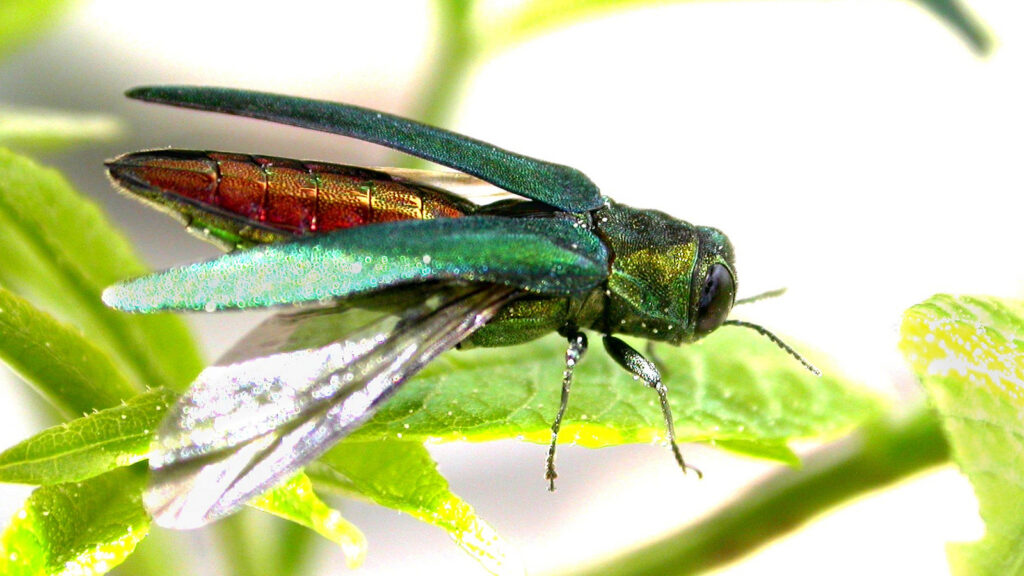 The Emerald Ash Borer is a highly destructive beetle. Spreading across the country since 2004, all ash trees are expected to become infested and die. The only chance of survival is early and repetitive treatment by an arborist.
Your infested trees should be removed BEFORE they rot from the top. They WILL eventually fall – causing a hazard to your property! With our crane and other specialized equipment, Newtown Arbor Services can remove these trees and any other large trees in delicate spots for less money!
Discovered in Michigan in 2002, spreading quickly across USA
Brought to USA in wood packing crates from Asia
No natural predators
Spread through transportation of firewood
Ash trees are now considered a high-maintenance tree to try to save them..
Emerald Ash Borer Information Network for up-to-date mapping information, photos, and more.