Why Choose Al Potter's Newtown Arbor Services?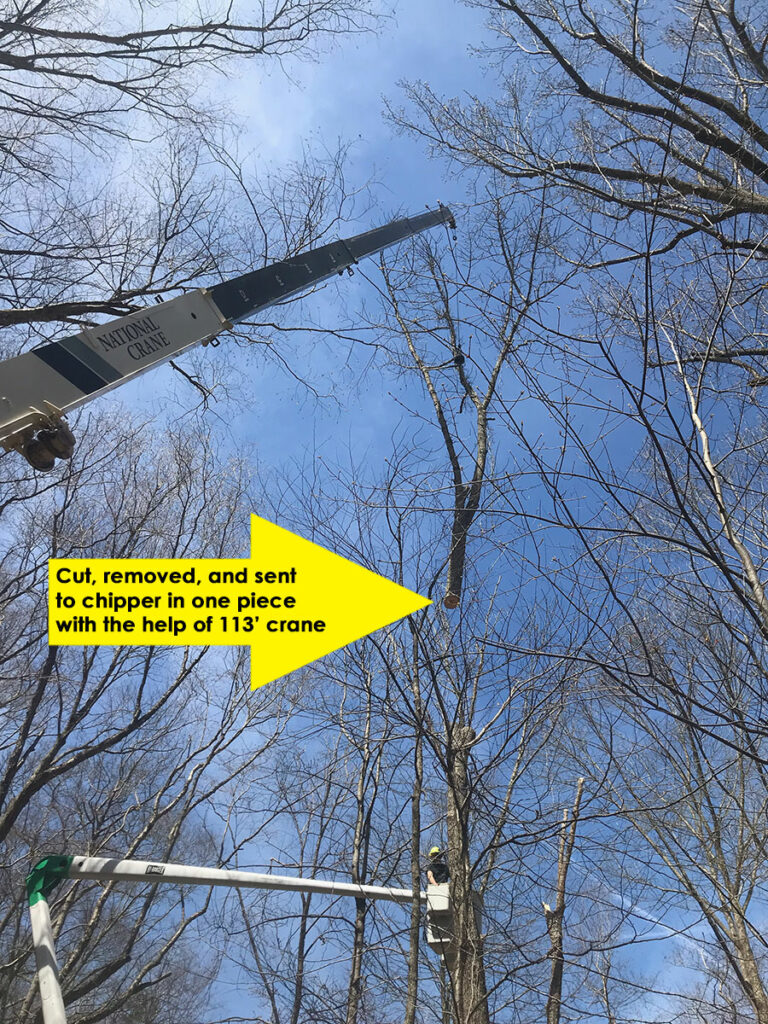 Professional Services
WE CAN REMOVE ANY SIZE TREE. Customers love that we remove dangerous trees that are over their home or driveway quickly and efficiently with mechanized cranes, bucket loaders, chippers, and other high powered equipment. Our updated equipment saves you money, time, and anxiety when taking down dangerous trees in complicated, complex situations.
TREE PRUNING – especially with storm damage prevention in mind.

STUMP REMOVAL

– good riddance to ugly stumps!

TREE HEALTH EVALUATION

by licensed arborist.
Professional Experience
LICENSED ARBORIST. Since 1986, Alan Potter and team have successfully dealt with every tree situation possible.
We have the time, techniques, and know-how necessary to quickly and safely perform any kind of tree work.
Our company has removed, pruned and cared for more trees in Newtown than our competitors.
Professional Equipment
PROFESSIONAL GRADE EQUIPMENT

. We have what it takes to reduce the cost and time of getting it done.
Only tree company in the area with a 113′ crane. With this crane we are able to do the work in less time – saving the customer money.
75′ bucket truck
Log removal equipment
Proper Insurance
WE'RE COVERED. Even with the best experience and equipment, accidents can happen in this dangerous business. That is why Newtown Arbor Services is serious about having insurance.
Vehicle insurance on all our vehicles.
General liability insurance to protect our client's properties.
Workers' compensation insurance to protect our employees.
The most expensive tree we cut on your property is the first one.
Much of the cost is getting the equipment there.
---
We KNOW Newtown. We LIVE here. We WORK here.
Newtown Arbor Tree Working With Crane to Remove Dangerous Tree